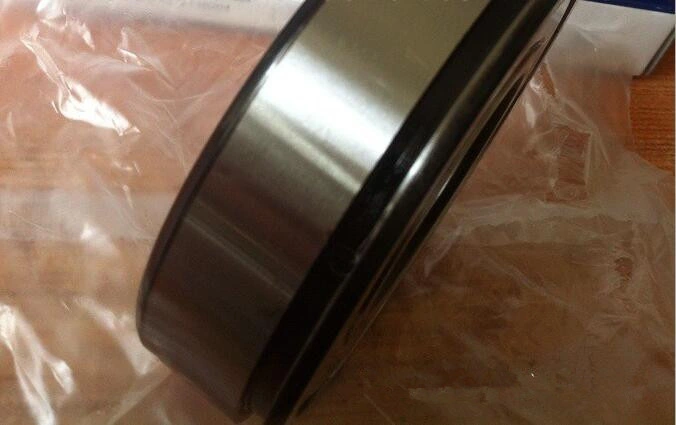 Nachi 6309W1ZZ
Equivalent Koyo Bearing Part No : Koyo 83A813
Size: 45mm ID x 100mm OD x 27mm
We also have below items in stock for available.
Nachi 6301W1ZZ
Nachi 6302W1ZZ
Nachi 6303W1ZZ
Nachi 6304W1ZZ
Nachi 6305W1ZZ
Nachi 6306W1ZZ
Nachi 6307W1ZZ
Nachi 6308W1ZZ
Nachi 6309W1ZZ
Nachi 63010W1ZZ
Nachi 6311W1ZZ
Nachi 6312W1ZZ
Nachi 6313W1ZZ
Nachi 6314W1ZZ
Features:
1): Suitable for very high rotating speeds
2): Well suited for medium high radial and axial loads in one or both directions
3): Various seals and grease variants available for different operating conditions
4): Numerous clearance and tolerance classes available for different operating conditions
5): Series: 6000 series, 6200series, 6300series, 6400series, 68 N, NR, ZNR Series, 69Z, ZZ, RS, 2RS Series, etc.
6): Application examples: Electrical motors, general machinery, industrial gearboxes, pumps, agricultural machinery, etc.
Structure: Deep Groove Type: Ball Brand:,NTN,SKF,INK,KOYO,etc.
Number of Row:Single Precision Rating:P0,P6,P5,P4 Seal Type:Open, Z, ZZ, RZ,2RZ,RS, 2RS
Vibration Level:V1~V4 Certificate:ISO9001:2000 OEM Services:Offered
IKC Deep groove ball Bearing Advantage:
1. Full Advanced producing equipments
2 High Quality Control system
3. ISO SGS
4. High radial load capacity, suitable for high speeds
5. Low vibration and noise
6. Long life
7. Smooth operation
8. OEM service available
9. Warranty 1 year, 3 years for OEM service
IKC Package:
1) Single bolor box + Carton + Pallet / Wooden box by Sea or By Air
2) Small order we ship by DHL TNT UPS EMS or others

Deep groove

ball bearing

(ZZ, 2RS , Z , RS, RSL, 2RSL)

604 series bearing

605 606 607 608 609

623 series bearing

623 624 625 626 627 628 629

634 series bearing

634 635 638



61800 series bearing

61800 61801 61802 61803 61804 61805 61806 61807 61808 61809 61820
61821 61822 61824 61826 61828 61834 61838 61840 61852 61860 61864
61872 61876 61880 61888 61892





61900 series bearing

61900 61901 61902 61903 61904 61905 61906 61907 61908 61909 61910
61911 61912 61913 61914 61915 61916 61917 61918 61919 61920 61921
61922 61924 61926 61928 61934 61936 61938 61940 61944 61948 61952
61960 61964 61968 61980 61984 61988 61992



16001 series bearing

16002 16003 16004 16005 16006 16007 16008 16009 16010 16011 16012
16013 16014 16015 16016 16017 16018 16019 16020 16021 16022 16024
16026 16028 16030 16032 16034 16038 16040 16052





6000 series bearing

6000 6001 6002 6003 6004 6005 6006 6007 6008 6009 6010 6011 6012
6013 6014 6015 6016 6017 6018 6019 6020 6021 6022 6024 6026 6028
6030 6032 6034 6036 6038 6040 6044 6048 6052 6056 6060 6064 6068
6072 6080 6088 6092





6200 series bearing

6200 6201 6202 6203 6204 6205 6206 6207 6208 6209 6210 6211 6212
6213 6214 6215 6216 6217 6218 6219 6220 6221 6222 6224 6226 6228
6230 6232 6234 6236 6238 6240 6244 6248 6252





6300 series bearing

6300 6301 6302 6303 6304 6305 6306 6307 6308 6309 6310 6311 6312
6313 6314 6315 6316 6317 6318 6319 6320 6321 6322 6324 6326 6328
6330 6332 6334



6403 series bearing


6403 6404 6405 6406 6407 6408 6409 6410 6411 6412 6413 6414 6415
6416 6417 6418 6419 6420 6422 6426